Let the Top Hat Photo Booth team of graphic designers help make your event a success! Our highly skilled and award winning designers can match your wedding invitations, your corporate marketing campaign or custom design a unique print layout for any occasion!
Basic Photo Strip Layouts
 Includes the following:
Basic photo strips
Color or Black & White Photos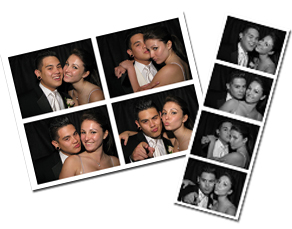 Customized Photo Strip Designs
 Our Customized Featured Designs Include:
Wedding Themes
Graduation
School Functions
Birthday Parties
Holiday Themes
Bachelorette Parties
Corporate Branded Designs
Personalized Graphics
Any Occasion!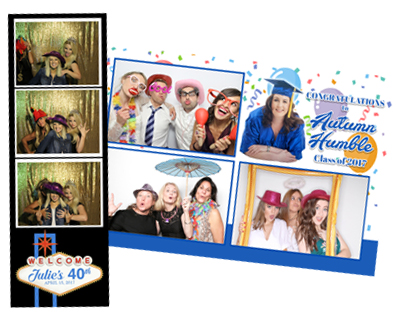 Here are just a few of our custom designed photo strips that we've done.